It is just 10 days since hurricane Matthew struck the southern regions of Haiti and the damage to lives and property is unimaginable. In Jérémie 80% of properties are damaged with hundreds dead. We don't yet know the numbers of injured. Port Salut is completely destroyed and Les Cayes was also hit badly with death and destruction. Rea Dol the director of SOPUDEP is herself from Jérémie and has lost members of her own family together with property.
Just as with the 2010 earthquake Rea immediately began to look for ways in which she could help with the collection and distribution of food, medicine and clothing. In the best of times Jérémie is hard to reach and a good 4×4 truck is needed if one is to travel without breakdowns. At this moment traveling is far worse. With this in mind, Rea decided to travel to Les Cayes, and then this weekend  will travel to Jérémie with the assistance of   SOIL  who have provided a truck and driver for the relief trips.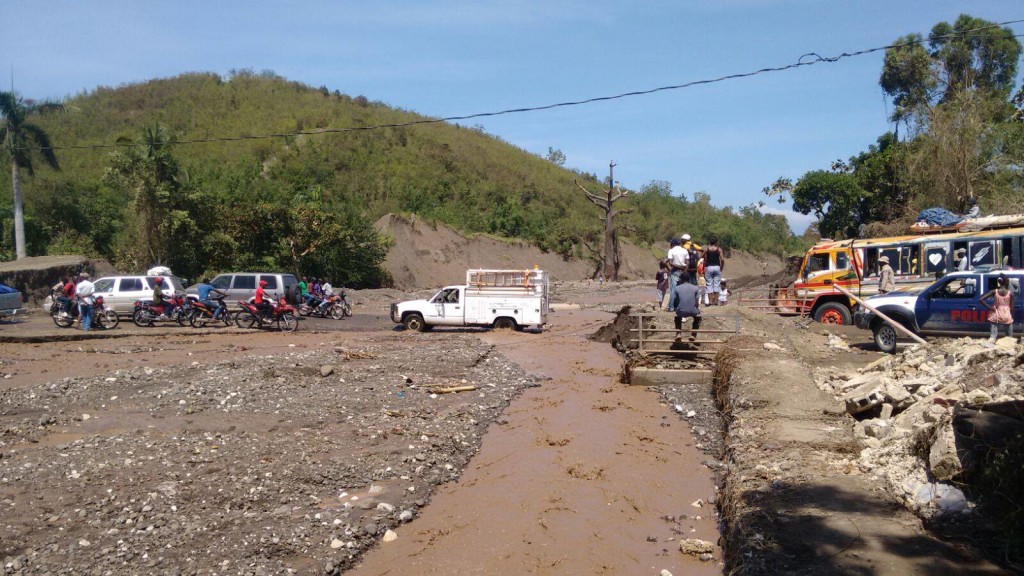 The truck set out this morning for Les Cayes with bedding, clothes, chlorox, soap and 50 sacks of rice. We are with a delegation of community organizers and nurses from Sopudep. The delegation made it across the river where the bridge was destroyed. The water has gone down allowing some relief to get through. We will keep you all posted and are deeply grateful for the outpouring of support from around the world.
Rea and her family have been putting together food and medical packages for delivery to Jérémie this weekend.  Below are photos of the family at work in Pernier.